We make. You Bring to Life!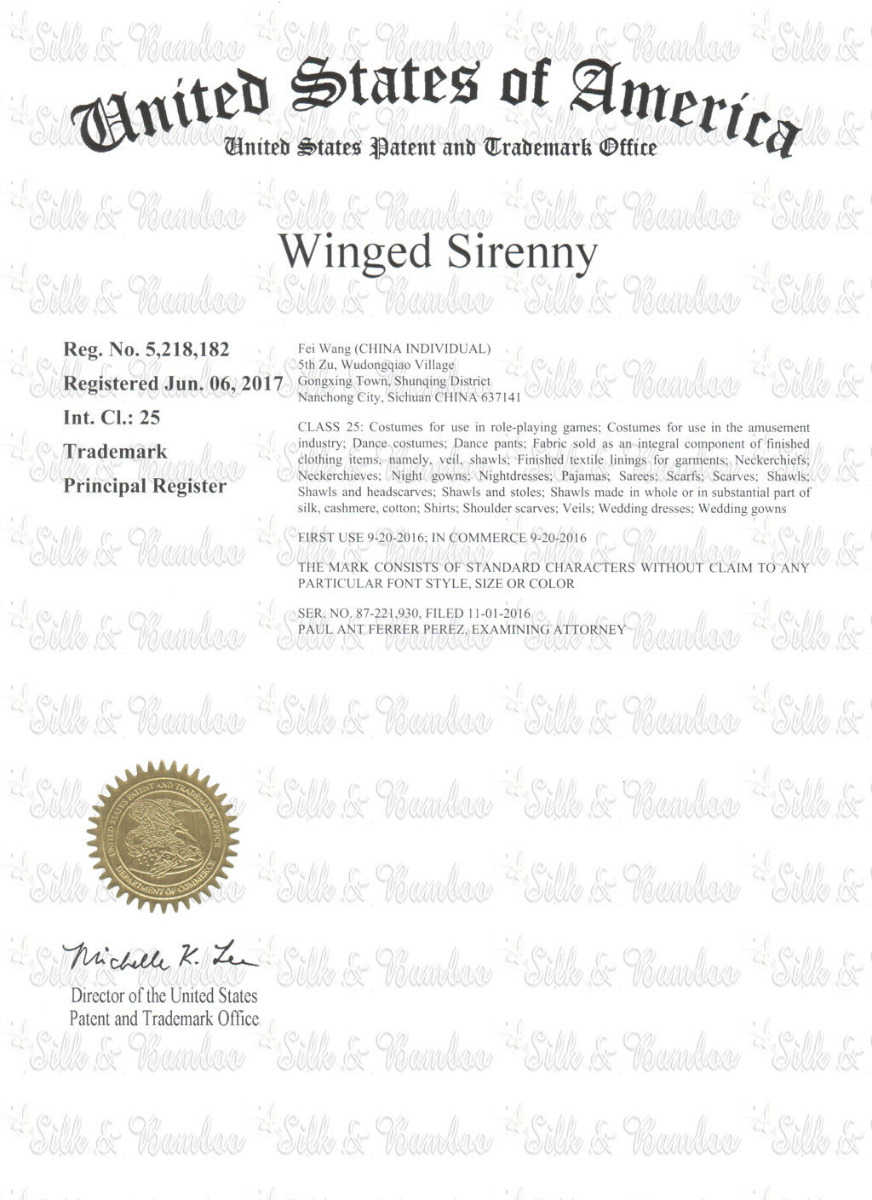 Winged Sirenny is a US registered brand of Silk-Bamboo Studio, which is a China-based small company specialized in dance props made of real silk, established in 2010. We have over 600 types of products and thousands of customers all over the world. Our products include fans, veils, streamers, pois, wings and more to come.
Why order from us?
Special Techniques, Excellent Quality
All our items are made of Grade A real silk fabric made in the large silk factory. No holes, no distortions. After they are finished, quality check is conducted to screen out the defected items, which will be sold at different prices. Our workers have rich experience in making the most beautiful and fascinating colors (hand paint, tie-dye). Many of the colors we do are not to be found anywhere else. Take veils for example, our veils have gone through the special treatment to have better colors and texture. Other veils have not.
Big Variety Stock
We keep a rich stock of a wide variety of items ready for shipment. Customers are offered much more choices than anywhere else. No need to wait for custom make. Shipment are made within 12 hours after order placed. If customer receives wrong item, we can ship replacement quickly.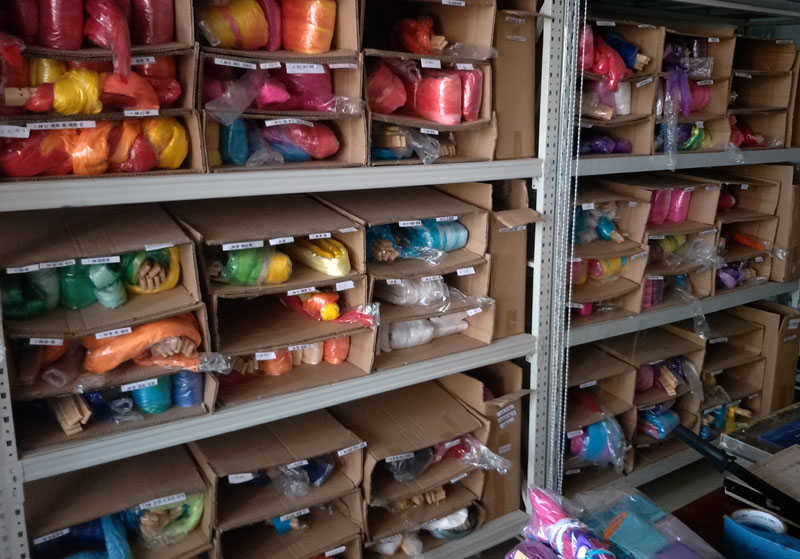 We are building warehouses in Europe and US so customers can receive even faster.
Responsible and Responsive Service
We aim to become the world's biggest silk dance prop supplier. We seek "Best quality, Best service and Moderate profits". Price is negotiable.
We are obsessed in 100% customer satisfaction. We believe a bad feedback can do more harm to our reputation than 100 good feedbacks can do good. We also believe that problems can be solved after amicable communications, with replacement or refund. You are always safe buying from Silk-Bamboo Studio!