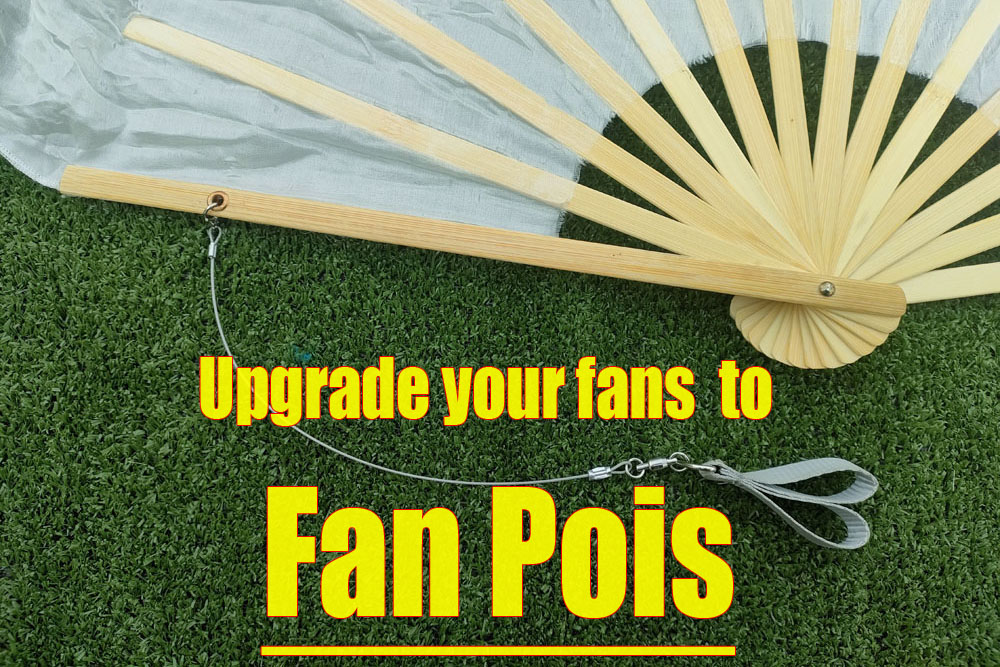 You can upgrade your fan veil to a poi!
We have developed a way to use fan veils as poi. This new product is called "Fan Poi". A fan poi has a lighter, unobtrusive rope that is easily removable. With its bamboo frame, the fan poi spreads out completely and cuts through the air easily. You can seamlessly switch between a fan veil and a poi in your dance.
Features:
Unlike our normal veil pois, the rope of the fan poi is only 25cm (10") long to make the fan spin faster.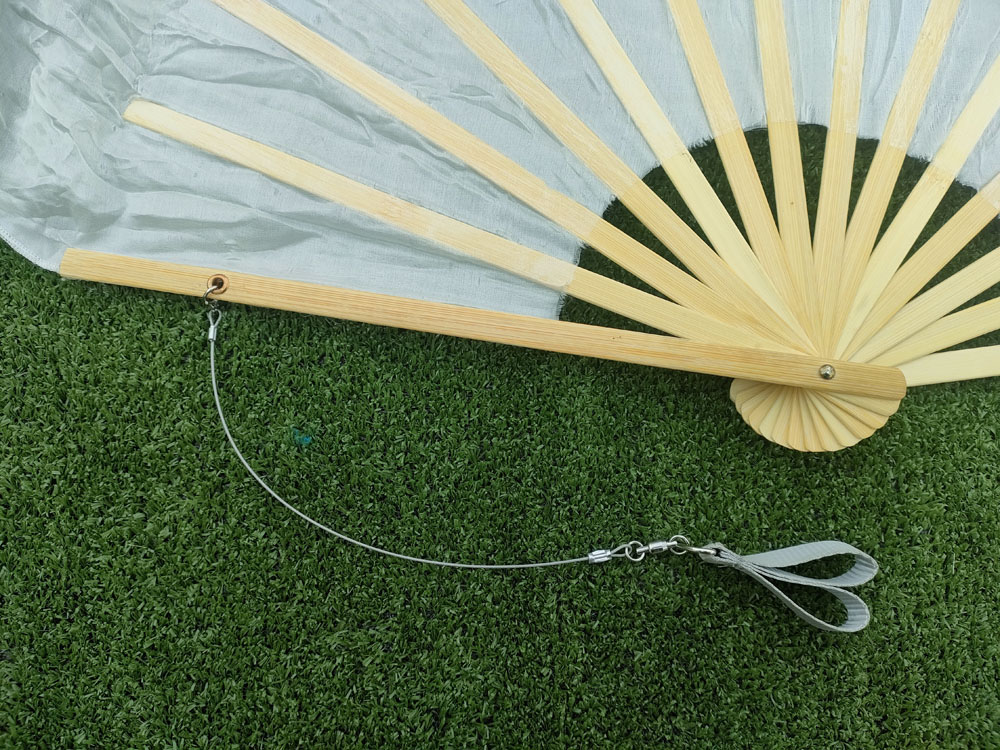 All the details of the rope are designed to be as invisible as possible to surprise the audience when the dancer suddenly changes from fan to poi.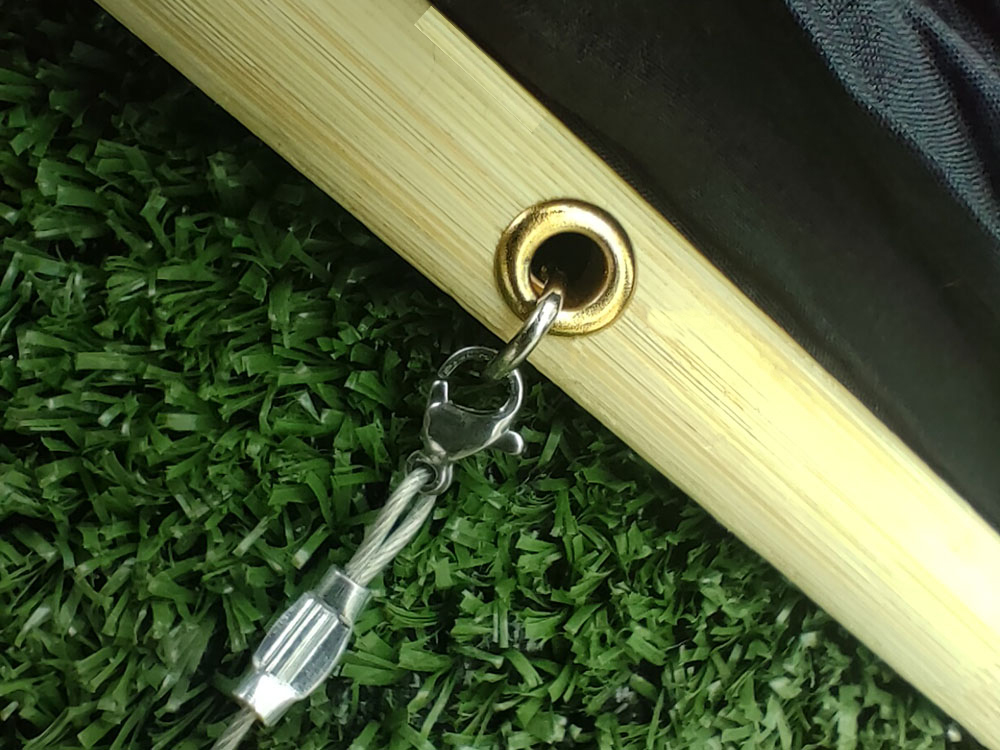 Until October 31, when you order a fan veil, you can choose to upgrade it to fan pois for free.
***Please note***
1~You can remove the rope at any time to use it as a normal fan veil.
2~Do not test the breaking strength of the rope. As long as you use it normally, the rope is fine.
3~Due to its construction, the fan poi produces a small clanging sound when the rope rubs against the wood, which can be eliminated by pulling the rope tight.
4~It does not matter if the fan is right or left hand, when you spin it as a poi.
How to order a fan poi?
Open a page of normal fan veil and you will see the option of upgrading it to fan poi.